SPD – Swimming Pool Division
FDI has built more than 300 pools at various locations in India, and still counting. We provide solutions for residential as well as commercial pools, totaling to over 10000 m3 of water every month. Our reputation for designing and constructing a dream swimming pool, has brought in many customers with their desire for a swimming oasis.
Our engineers work closely with you to understand your need, regarding the size of the pool, preferred material, budget and time-frame. Our recommendations aim at offering a perfectly sized and styled pool that meets all your expectations.
Filtration System
The heart of any pool is its filtration system keeping the water clean and bright. Proper filtration is needed to maintain the visual clarity of water and to prevent the transmission of infectious waterborne diseases. Our filtration systems come directly from our warehouse, fully assembled, sized to suit your pool with a guaranteed performance complying with all the relevant standards.
Two distinct and separate methods are employed in the sanitation of a swimming pool. The consecutive dilution system to allow the removal of organic waste on a daily basis by using the sieve baskets inside the skimmer and circulation pump and the sand unit with a backwash facility for easy removal of organic waste from the water circulation. Disinfection normally in the form of Hypochlorous acid (HClO) to kill infectious microorganisms. Alongside these two distinct measures within the pool owner's jurisdiction, swimmer hygiene and cleanliness help reduce organic waste build up.


"We provide all niche brand filters such as Aqua Italy, Certikin, Proteam Europa and likewise."
Top Mounted Filter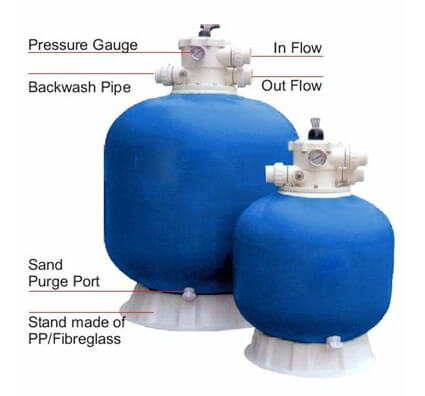 Side Mounted Filter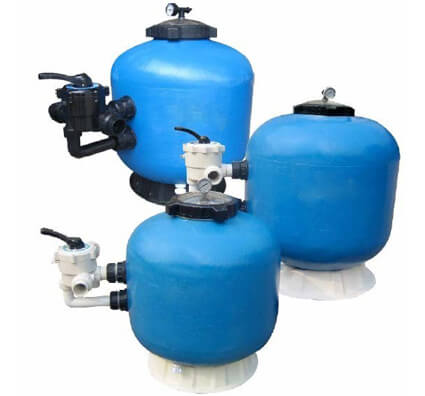 Commercial Filter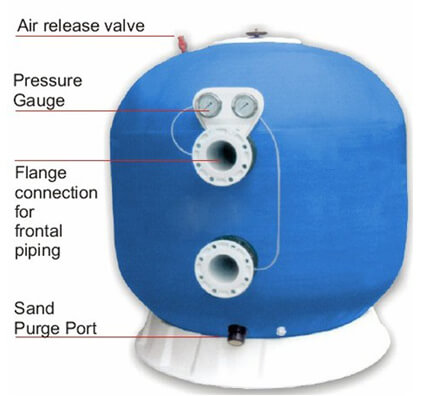 Disinfection System/ Dosing System
Having the correct level of sanitizer in a pool is a must. Flow Dynamics India's range of dosing and sanitizing units will automatically maintain the water at just the correct level of additive. We offer a wide range of solutions that can be used from the smallest home pool up to Olympic size pools such as,
Chlorine Dosing Mechanism
UV System
Ozone Generation System
Dosing Pump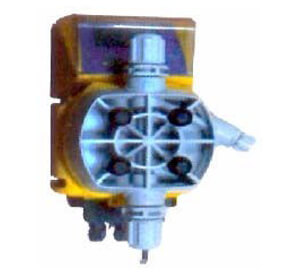 Dosing Tank With Stirrer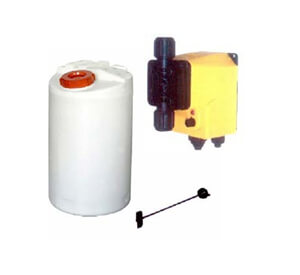 UV System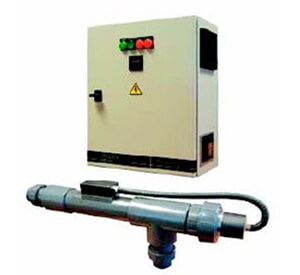 Automatic Dosing System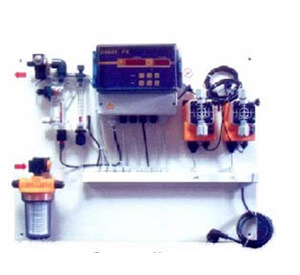 Ozone System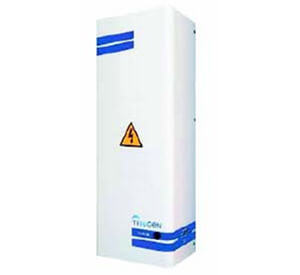 Pool Lighting
A well-designed lighting plan is more than illuminating - it's inspired! Innovative and technological solutions with unique light effects is our forte. Flow Dynamics India offers a wide range of lighting for all needs with different powers and colors, reliable LED or RGB products with various MOC available in the market, up to 4000 lumens.
300W U/V Light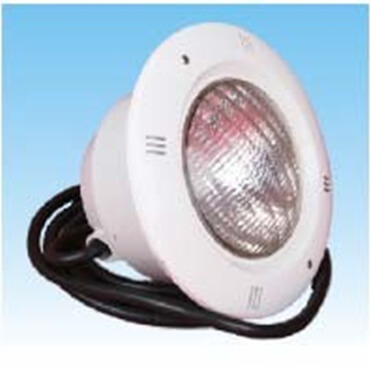 50 W Underwater Light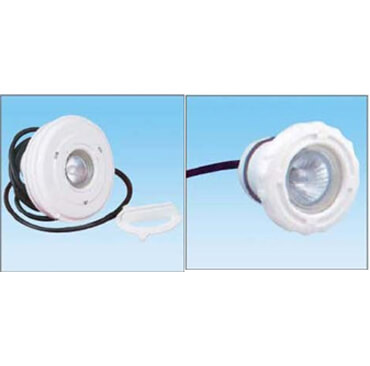 100 W U/V Light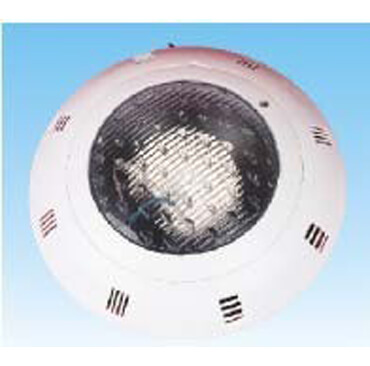 Pool Heating System
Flow Dynamics India designs heating systems which can reduce the heating cost by installing an energy efficient swimming pool heat pump / heater with a scroll compressor and noise less heating system. Heating system for a swimming pool are available for both indoor and outdoor pools. Flow Dynamics India helps you choose the right heating systems, considering major factors such as type of pool, the ambient temperature and level of humidity, especially with outdoor pools. As well as using a cover on your pool can save on heating bills when the pool is not in use.
Online Electric Heater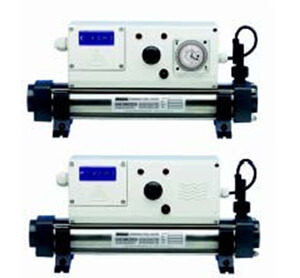 1 KW – 1 KW
Heat & Chill Pumps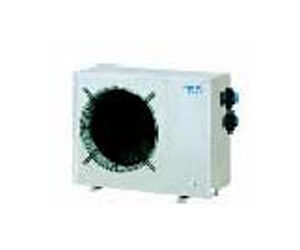 Pool Hydraulic Engineering
Flow Dynamics India is a precision engineering organization having skills on designing of piping / plumbing systems. Flow Dynamics India uses an international design standard on election of plumbing materials like pipes, valves, NRVs and fittings. Flow Dynamics India engineering ensure seamless execution of plumbing system for a project, this ensure correct hydraulic balance of system.

Water Massage System (Jacuzzi) & Spa Products
Add an extra dimension to your pool. Here you will find details of our kits to build whirlpools, relaxing and bubbling air, cascades and fountains. Air bubbles may be introduced into the nozzles via an air-bleed venturi pump that combines cooler air with the incoming heated water to cool the pool if the temperature rises uncomfortably high. Some spas have a constant stream of bubbles fed via the seating area of the pool, or a footwell area. This is more common as a temperature control device where the heated water comes from a natural (uncontrolled heat) geothermal source, rather than artificially heated. Water temperature is usually very warm to hot — 38 to 42 °C (100 to 108 °F), so bathers usually stay in for only 20 to 30 minutes. Bromine or mineral sanitizers are often recommended as sanitizers for spas because chlorine dissipates at a high temperature thereby heightening its strong chemical smell. Ozone is an effective bactericide and is commonly included in the circulation system with cartridge filtration, but not with sand media filtration due to clogging problems with turbid body fats